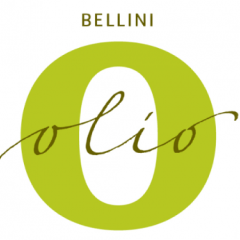 RITA Società Agricola is located in the hill area comprised between Rome and Rieti, called Sabina, and known for olive trees growing and olive oil production since the ancient times. Sabina is a fertile land, particularly suitable for agricultural crops, positioned between the Apennines and the Tiber River in an ideal habitat for olive trees groves, where the mild temperate climate together with the coil and limestone soil foster their growth.
RITA rises here, in this flourish and luxuriant area, distinguished by the quality and abundance of the fruits it produces, in a land of rolling, olive-clad hills and oak forests, among tiny, medieval hilltop villages, castles and abbeys. The first olive tree groves owned by the Bellini's family date back to 1930, the company is still today family-run managed and stretches for over 180 hectares of land, mainly cultivated with about 20,000 olive trees.
Production Methods:
San Cesareo, the extra virgin olive oil of the "Olio Bellini" brand, comes from many years of working experience as oil producers. It is a precious oil born from the perfectly balanced combination of varietals, that have always been part of the Sabina olive tradition, such as: Carboncella, Frantoio, Leccino, Raja, Moraiolo and Rosciola.
The manual harvesting is carried out from October to December by experienced land agents, in order to guarantee the best results with no harm to the olives or to the most ancient olive trees. Within 24 hours from harvesting, the extra virgin olive oil is extracted cold in selected mills, where traceability is constantly guaranteed.